City Builder, Puzzle Challenge!
Android Beta Almost Fineshed!
---
The android beta is getting closer to completion!
After a few weeks of testing and while learning how everything works to publish a game. The android version is almost complete and ready to be released. When ready I will add a final version of the browser game here on itch, but since the android-app generates a bit of revenue and for my portfolio is would be great to have as many downloads as I can. I will push & update the Android version the most.

The android open beta is still available!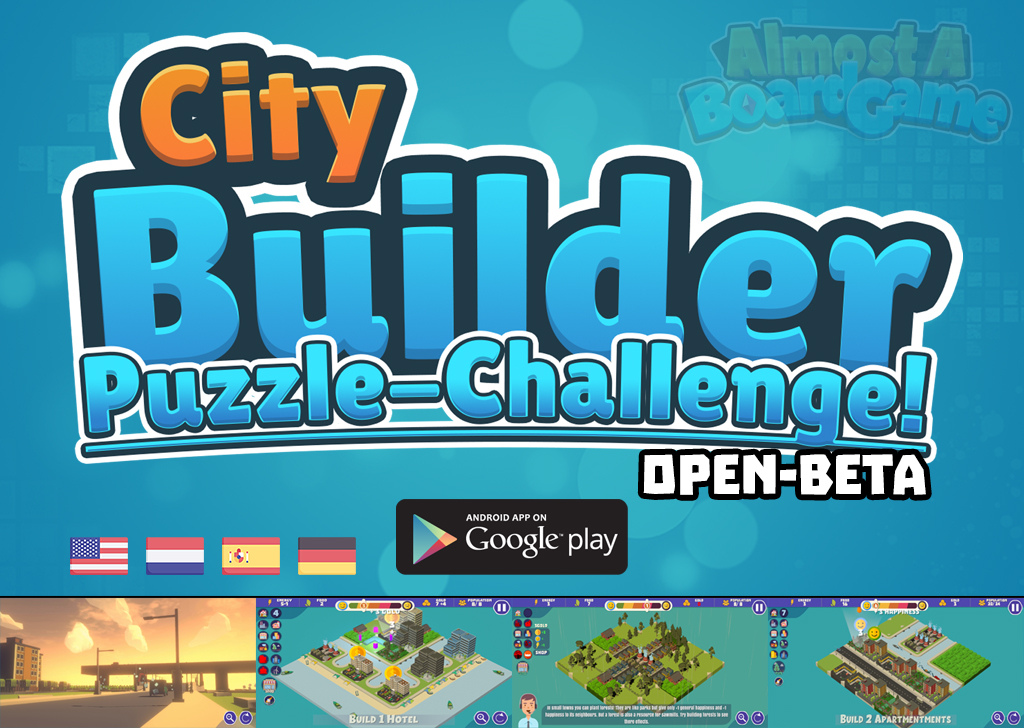 https://play.google.com/store/apps/details?id=com.AlmostABoardgame.CityBuilder
Currently working on:
Sharing the beta online for feedback
Making a game-play trailer video
Building a press-kit
Setting up store pages, websites among things
Finalizing texts for video, screenshots and store pages
Waiting for the Hungarian and Swedish Localization
Get City Builder, Puzzle Challenge!